1) Hunger by Michael Grant
This is the second book in the Gone series. There are six books in this bestselling series by Michael Grant that is set in Southern California, in the fictional town of Perdido Beach as everyone aged 15 and over mysteriously vanishes, sending this small town into near chaos when a transparent dome is cast over it.
2) Requiem by Lauren Oliver
This is the final book in Delirium trilogy that follows Lena Haloway as she falls in love in a world where love is seen as a disease called amor deliria nervosa, more commonly referred to as 'the deliria'.
3) On The Other Side by Carrie Hope Fletcher
In this debut novel by Carrie Hope Fletcher, we follow Evie Snow as she attempts to leave the weight of the world and make her soul light enough for her to cross over into her own private heaven. For this to happen, Evie must unburden herself from the three secrets that have weighed down her soul for over fifty years.
4) The Mistletoe Bride and Other Haunting Tales by Kate Mosse
A collection of short stories that are inspired by ghost stories, traditional folk tales and country legends from England and France.
5) Harry Potter and the Goblet of Fire by J.K Rowling
I think I can safely say that we all more than know the plot to this series by now. It is so popular, and talked about so often that it is ingrained in to the brains of bookworms and film lovers alike.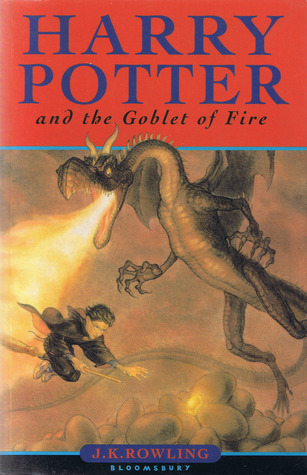 Please feel free to leave me recommendations in the comments for books for me to read in the future.